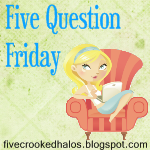 Text:
1. What is your favorite fall family tradition?
The one fall activity that we've done each year has been carving a pumpkin together. Even when we were just dating we selected a pumpkin, picked out a goofy face and then carved it together on the balcony. Your hands are freezing by the time you finish, but you stay outside anyways cutting away the pieces and having fun with the guts. Of course, then is the yummy part of seasoning and roasting the seeds. mmm!
2. If money weren't an issue, how many kids would you have?
The conditions surely have to also include physical ability and husband's preference! I'd probably want a larger family though. By large I don't mean a megafamily, but simply more than two. I really enjoy the idea of a houseful of family. The noise and chaos adds a kind of liveliness to the environment and I like that sort of presence. I'd certainly be just as content with a smaller size family if that is all we're able to have. Three kiddos would probably be my ideal. We currently do not have any, so we'll wait and see what the future may hold.
3. If you were to get a tattoo, what would it be and where would you put it?
I've always said that the only tattoo I'd get would be of my wedding date or children's names and birthdays. With that said, I'm not a fan of voluntarily putting myself in a painful situation. So, I don't foresee any tattoos in my future. haha

4. What condiment is a must in your house?
We don't really use the typical condiments (mustard, ketchup, relish, mayo) very often. My husband has some ghost pepper relish, but I don't eat it. I occasionally use mayo, but he doesn't eat that at all. We'll use ketchup occasionally. We do have some spicy brown mustard that we'll use on sandwiches at times. I don't know if we have a "must" in our home of these items because we really don't use them very often as condiments. (I more often use them to make something else like ranch dressing, bbq sauce etc).
5.
How did your spouse/fiance propose?
I actually spoiled his original plan. We were hiking and stopped at a rock that overlooked some water. It was beautiful! I soon got a little antsy and was ready to continue on the hike. Little did I know that he was wanting to pop the question there! Whoops. Later, he wrote on my mirror "Will you marry me?" and had the ring displayed in the box beneath the message. I'll never forget turning around to him and seeing him absolutely shaking! He was so nervous (I don't know why because like I was really going to say anything but "yes!" haha). I still tease him a bit about being too nervous to even get down on one knee! Love him. It was such a beautiful moment and I, of course, proceeded to stare at my newly shiny finger for the rest of the night. :)
How would you answer this week's Five Question Friday? Leave your responses in the comment section below! Have a good weekend! :)
-*-*-*-*-*-*-*-*-*-*-*-*-*-*-*-*-*-*-*-*-*-*-*-*-*-*-*-